Mildura Funeral Services and Facilities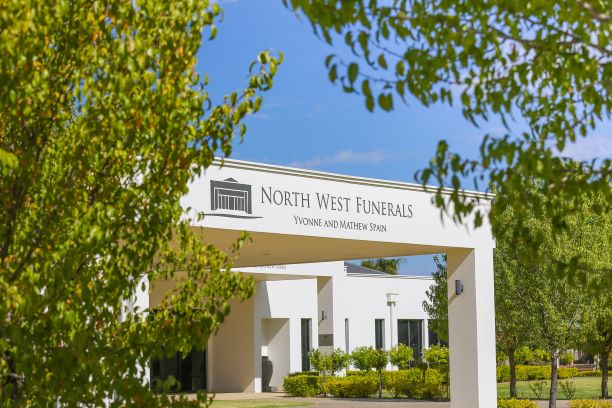 Our building has been carefully designed to provide grieving families and friends with a special place, offering peace and tranquillity during their time of need.
Created from over 30 years experience in the funeral industry, North West Funerals' facility is like no other in the area. The immaculate premises is the ultimate funeral home, set on landscaped acreage, and situated conveniently from the central business district, only eight minutes from the Mildura Airport and Murray Pines Cemetery.
Surrounded by garden, the modern funeral chapel is elegantly designed and seats up to 400 people. Over-flow space is available with a video link screen for larger attended services. Ample car parking is provided on-site, with overflow on-site car parking if necessary.
The open and spacious refreshment area overlooks the manicured courtyard and has a fully appointed kitchen that can cater up to 250 people at a time. Several menu options are available.
Tastefully designed conference rooms are available where families can discuss in private, their loved ones funeral arrangements, or pre-funeral needs and requirements.
A private viewing suite is also available for those who wish to spend time with their loved one, or for more personal farewells without the need for a full service.
More information about Services:
Choosing a coffin or casket can be a difficult decision during a time of grief.   North West Funerals can help make that decision easier...
Read More