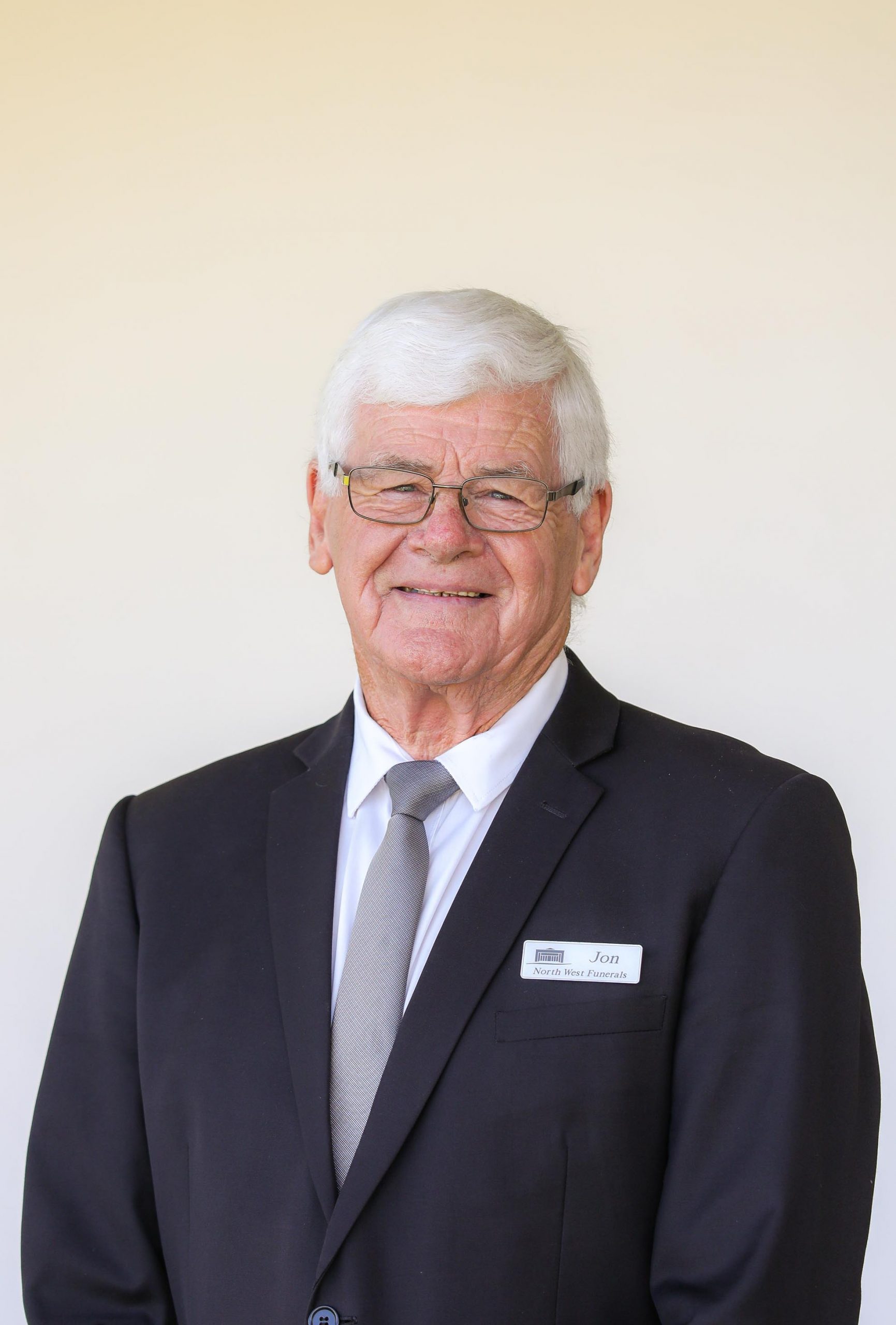 Jon Underwood
Funeral Assistant
Jon, originally hailing from Western Australia came to Mildura to retire in 2013. But his retirement didn't sit well with his previous active lifestyle, so back to work it was. Luckily Northwest Funerals was looking for a senior gentleman to join its team and the rest is history as they say!
Jon brings to the team valuable I.T. and audio-visual skills, on top of knowledge gained working a career in customer service in Television and Film & Video production over the last 50 years.
Not surprisingly, the Funeral Industry and Jon has proved to be a perfect fit and retirement is now a long way off.
After hours Jon enjoys an involvement with Mildura Bowls Club playing pennants, social bowls and organising Barefoot Bonanza! on a Wednesday night.